We are delighted to welcome you to a 3-day residential meditation retreat with Swami Anand Arun. We have been inviting Swami Arun to conduct retreats in Florida every year since 2014, and every time he brings a fresh breeze of joy and bliss all the way from the Himalayas. Swamiji's depth of understanding of Osho meditations and Osho's message is truly remarkable, but it's his presence and his touch that transformed many. He calls it a blessing from his master Osho, and it will be this blessing, this energy shower that we will merge with and meditate in.
About Swami Arun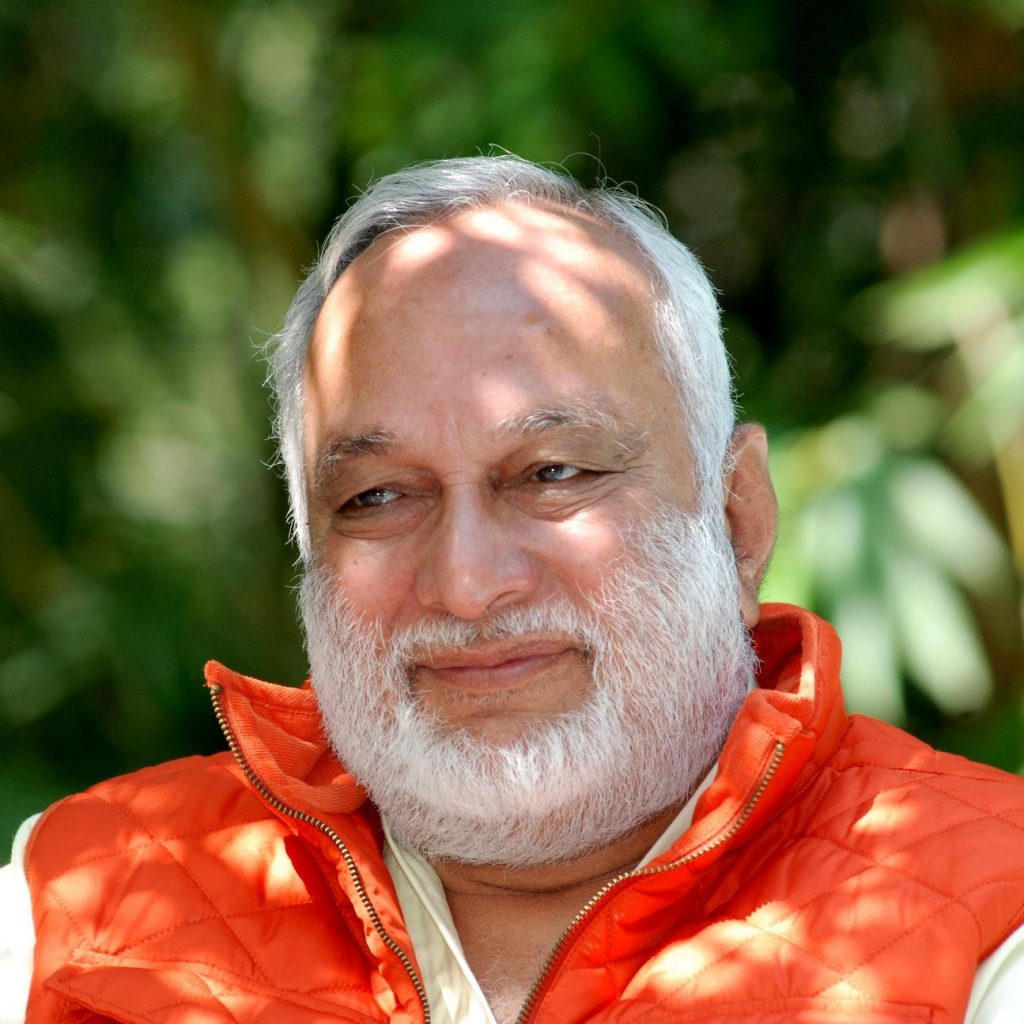 Bodhisattva Swami Arun is one of the first Osho sannyasi who received guidance directly from Osho, one of his intimate disciples who initiated almost 100,000 people into Osho's Neo Sannyas (Disciplehood). A meditation retreat with him is a wonderful growth opportunity for everyone interested in Osho meditations. He is the founder and coordinator of Osho Tapoban – an international Osho commune and a Himalayan forest retreat in Nepal.
Retreat Schedule:
February 2 – 4
We are arriving to Daytona on Thursday, February 1st to get settled and will be starting meditations early next morning at 7am (Friday, February 2nd). Check out from the hotel is Sunday noon, and the last most powerful meditation session will conclude the retreat before lunch. We will be leaving Daytona at around 3pm.
A more detailed retreat schedule will be provided upon arrival.
It is recommended to participate in all 3 days of the retreat for a deeper experience, but you can also book just the weekend.
Venue:
Ocean Breeze Club Hotel
640 N Atlantic Ave, Daytona Beach, FL 32118
(386) 239-9800 (do not call this number for registration. For venue information only).
How to Register?
Please fill the form below:
This meditation retreat is open to all seekers of all level of meditation experience. No prior meditation experience is required to attend this retreat.
Participation Fees (room, meals and all the meditations included): 
Single Room for 3 nights (Thursday, Friday & Saturday night) – $560
Double/Shared room per person for 3 nights – $410
Single room for 2 nights (Friday and Saturday) – $460
Double/Shared room per person for 2 nights – $370
Triple/Shared room per person 3 nights – $350 (only 2 beds per room)
Triple occupancy per person for 2 nights – $300 (only 2 beds per room)
Children can stay with their parents in a shared room, up to 4 people in total per room.
The price includes your stay in comfortable luxury rooms at the Ocean Breeze Club Hotel, all the vegan/vegetarian meals from Friday breakfast to Sunday lunch, and participation in all the meditation events.
Day participation with meals – $150 per day. You cannot bring your own food to this event; event host charges us a steep fine for violation should this occur.
Reservations will be guaranteed upon payment. Filling the registration form does NOT guarantee you a spot until you pay for participation. Please fill the registration form above and pay now to reserve your space. Registration will be closing a week before the event, make sure you book the room before then.
Payment:
Easiest way is Paypal. Log in to your Paypal account and use strictly the "Send money to friends and family" option to avoid the 3% transaction fee. Send money to "Oshomiami@gmail.com". Very important: do not use the "pay for goods and services" option, or you will be charged 3% extra upon arrival (fees that Paypal charges us per transaction). Since this is a non-for-profit event, we cannot afford to waive the fee if you mistakenly choose the wrong option.
If you don't use Paypal, send a personal check to


      Osho Bodhisattva Corp.

      12864 Biscayne Blvd. # 476,

      North Miami, FL 33181

Please text us at 917-832-4799 after you mail your check. Make sure the check arrives before Jan 25 to secure your reservation.

The third option is to pay with a credit card. This will add 3% extra to your retreat cost, and we highly discourage this option unless absolutely unavoidable. Call us at 917-832-4799 if you decide to use the credit card option.
Our events are non-for-profit. Your participation fees will cover the cost of hosting Swamiji, his traveling expenses to & from Nepal,  domestic travel within the U.S. & his accommodations. Hence the prices are non-negotiable, we are providing the best we can.
Other details: 
Please feel free to bring your own yoga mat or a pillow if you have one. Seats with back support are available at the center.
Meditations involve sitting, dancing and lying down so it is suggested that you wear loose clothes and bring a shawl for silent sitting/lying. Maroon robes are preferable but not compulsory, you can wear any red or maroon color comfortable clothes instead. You will need white color clothes or white robes for evening meditations.
Since the event will be full of activities, it is suggested that you take plenty of rest before the event, shower in the morning and before the white robe and use fresh clothes daily. Try to maintain the discipline of sleeping around 7-8 hours during the retreat. It is not advised to eat or drink while wearing white robe (symbol of purity) and is prohibited to bring food or drinks into the hall.
Please do not indulge in alcohol and refrain from animal products and caffeine during the retreat.
Please refrain from using cell phones in the hall during the event. If you need to make an urgent call please do so outside of the hall.
In consideration of people with sensitivities, please kindly refrain from using strong perfumes and other similar fragrances during the retreat.
Each session will be conducted at the allocated time according to daily schedule, please plan to be at the Meditation Hall 5-10 mins before the scheduled time.
Contact:
Feel free to contact us if you have any questions about this event.
Email: oshomiami@gmail.com or call: 917-832-4799.
---
        LET US BEGIN THE JOURNEY HOME
"Wake up lovers, it's time to start a new journey.
We have seen enough of this world, it's time to see another.
These two gardens may be beautiful, but let us past beyond them,
and go to the gardener himself.
Let us kiss the ground, and flow like a river towards the ocean.
Let us go from the valley of tears, to the wedding feast.
Let us bring the colors of blossom to the over pale faces.
Oh my heart, shiver like autumn leaves about to fall.
In this world of dust there is no avoiding pain or feeling excited.
Let us become like beautiful colored birds and fly,
fly to the sweet land of paradise.
Everything is painted with the brush of the invisible one,
let us follow the hidden sign, and find the painter.
It's best to travel with companions, on this journey only love can be the way.
We have stayed at home, scared like mouse, let us find courage and join the lions.
Let our souls turn into mirrors, longing to reflect the essence of beauty, of the Beloved.
Let us begin the journey home." – Mevlana
---
 WEEKEND MEDITATIONS at OSHO BODHISATTVA MEDITATION CENTER
We are happy to announce that Osho Bodhisattva Corp. is officially a 501(c)(3) non-profit organization. All your donations are tax-exempt. Osho Bodhisattva Meditation Center invites all seekers to weekly meditation classes. If you are beginning to meditate and haven't read Osho books or practiced Osho meditations we suggest you attend our Saturday group meditations. We meet every Saturday from 2pm to 5pm. The 3 hour session includes one Osho meditation, sharing, celebration and Osho discourse. We will have opportunity to do one of the 600 different Osho meditation techniques in a group. Sunday evening Satsangs are for seasoned meditators and those who have read Osho and love to practice Osho meditations.
Every Saturday Afternoon : Osho Meditations & Celebration
2 pm to 5 pm
101 Ansin Blvd, Hallandale beach, FL 33009
To RSVP to these meetings visit our meet-up group – www.meetup.com/oshoflorida
Sunday Evening Satsangs – Intensive group meditations and Satsang
5 pm to 8 pm
At Osho Bodhisattva Meditation Center, North Miami Beach
For details about the Sunday Satsangs visit this meet-up – www.meetup.com/oshomiami
Weekly Osho Dynamic Meditation every Sunday morning at a different venue (Pole star studio in Hollywood, FL) . Join our Meetup page to get updates.
With Love,
Friends at Osho Bodhisattva Meditation Center.