Sufi, the path of the heart: A 5 day Osho meditation retreat 
Registration: https://goo.gl/forms/A0HxKcWDsQPXhKD83
Dear friends,
We invite you to this onc
e in a lifetime opportunity to delve into the heart of Sufism. This is the first time we are having a Sufi retreat in Florida. It's a unique beautiful journey of finding our inner lover and opening doors to an entirely new realm of our life. We have chosen the long weekend of October to invite as many friends as possible to this journey of the heart.
Sufi is a Mystic path, and the essence that is at the heart of all religious spirits. It is the ancient wisdom of the heart, and the path of love born from that wisdom. It's finding the true nature and realization. This group in a meditative process using different methods, like rhythm, breath, music, dance, voice, sound, poetry, to enter a state of emptiness."Zikhr" (Remembrance), an essential Sufi method, will bring us in touch with different layers of our being. Its waves will deepen and expand the different qualities of human consciousness and take us to the silent lake of our being.
Whirling symbolizes and represents man's unity with the cosmos; it is a movement where we dissolve ourselves with a world that cannot be understood with our mind, it has to be felt with the heart.This gathering is a process of emptying ourselves, a process, an atmosphere where love and wildness flower into meditation.
We will also explore the beauty of Sufi poetry and music. This Sufi group will be a deep immersion into our inner world, an exploration of the love and wisdom we all carry in our being. A Remembrance of the joyful song, and luminous silence, of existence.
"By knowing the mysteries of our own heart, we begin to resonate with the mysteries of existence".
About Videha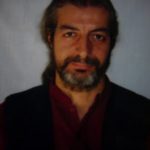 Videha. Osho disciple since 1980. Initiated into the Mevlevi Sufi Order of Konya ( "The Whirling Dervishes" ), Videha integrates the Sufi Path into Osho's vision and love. For years as a Zazen practitioner, he has traveled and trained in Mongolia, China, Taiwan, Japan, Central Asia, Korea, Tibet, where he received many initiations. He is leading groups, seminars, camps and meditation retreats all over the world since more then 28 years, uniting the path of love and the path of meditation.
"All the work is inspired by Osho's teachings, my Master, and an endless source of compassion and wisdom, an inexhaustible mine of countless Dharma teaching treasures".
Dates:
October 6th – October 10th.
We will start Friday morning at 10am and end Tuesday afternoon at 3pm. This is a long weekend so we will make the most out of the holidays.
We will provide you the daily schedule once we are closer to the retreat date.
Venue:
101 Ansin Blvd.
Hallandale Beach, FL 33009
(Meditation hall at Best western hotel)
This is a non-residential retreat. If you're coming from out of town, we can arrange a very nice but affordable hotel room by the center ($50/night) – contact us in advance – oshomiami@gmail.com – for this arrangement. For the hotel info click here .
Participation:
You are required to participate in all 5 days to experience the full benefit, partial participation is not available for this retreat.
Participation Cost: $250
Due to the overwhelming demand only limited number of spots is available, so reservations will be made upon payment. Filling the registration form does NOT guarantee you a spot until you pay for participation. Meditation hall space is limited to 20 participants, please RSVP and pay now to reserve your space at this event.
Participation fees cover 5 full days of meditations, special Sufi CD & booklet provided by the instructor for each participant, and afternoon tea with light snacks. We suggest that you have a light vegetarian breakfast at home before coming to the retreat. If you choose to stay at the suggested hotel, breakfast is included in your stay. We can cater an a-la carte vegetarian lunch (restaurant order, paid separately) or you have an option to bring your own vegetarian lunch from home. The days will end around 7pm so you can be home for dinner.
Our events are non-for-profit. Your participation fees will cover the cost of hosting Videha, his traveling expenses to & from Italy and domestic travel within the U.S.
How to Register?
Please register here: https://goo.gl/forms/A0HxKcWDsQPXhKD83
Other details: 
Please feel free to bring your own yoga mat or a pillow if you have one. Seats with back support are available at the center.
Meditations involve sitting, dancing and lying down so it is suggested that you wear loose clothes and bring a shawl for silent sitting/lying. Maroon robes are preferable but not compulsory, you can wear any colorful comfortable clothes instead.
Since the event will be full of activities, it is suggested that you take plenty of rest before the event. Try to maintain the discipline of sleeping around 7-8 hours during the retreat.
Please do not indulge in alcohol and refrain from caffeine during the retreat.
Please refrain from using cell phones in the hall during the event. If you need to make an urgent call please do so outside of the hall.
In consideration of people with sensitivities, please kindly refrain from using strong perfumes and other similar fragrances during the retreat. Please shower in the morning before coming to the hall.
Each session will be conducted at the allocated time, please plan to be at the Meditation Hall 5-10 mins before the scheduled time.
Contact:
Feel free to contact us if you have any questions about this event.
Email: oshomiami@gmail.com or call: 917-832-4799.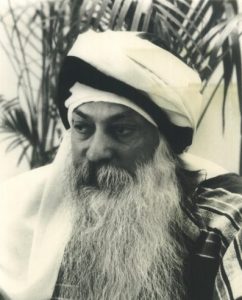 "Dervish' is the Sufi word for sannyas. You cannot believe it unless you experience, that just by whirling you can know yourself. No austerity is needed, no self-torture is needed, but just an experience of your innermost being and you are transported into another plane of existence from the mortal to the immortal.
The darkness disappears and there is just eternal light…. It is not that the Dervish dances, God keep dancing in him. Whenever a wave of such divine rapture strikes the heart of the Sufi, it creates a wave in the lake of his inner being….
Something is pouring in him, and it is too much, it starts overflowing in his dancing and singing. ….In reality, it is the wave of the ocean of God that are tossing and turning the anchor-less vessel that is the heart of the Sufi. His state is that of non-being…." Osho
---
                                 LET US BEGIN THE JOURNEY HOME
"Wake up lovers, it's time to start a new journey.
We have seen enough of this world, it's time to see another.
These two gardens may be beautiful, but let us past beyond them,
and go to the gardener himself.
Let us kiss the ground, and flow like a river towards the ocean.
Let us go from the valley of tears, to the wedding feast.
Let us bring the colors of blossom to the over pale faces.
Oh my heart, shiver like autumn leaves about to fall.
In this world of dust there is no avoiding pain or feeling excited.
Let us become like beautiful colored birds and fly,
fly to the sweet land of paradise.
Everything is painted with the brush of the invisible one,
let us follow the hidden sign, and find the painter.
It's best to travel with companions, on this journey only love can be the way.
We have stayed at home, scared like mouse, let us find courage and join the lions.
Let our souls turn into mirrors, longing to reflect the essence of beauty, of the Beloved.
Let us begin the journey home."
---
 WEEKEND MEDITATIONS at OSHO BODHISATTVA MEDITATION CENTER
We are happy to announce that Osho Bodhisattva Corp. is officially a 501(c)(3) non-profit organization. All your donations are tax-exempt. Osho Bodhisattva Meditation Center invites all seekers to weekly meditation classes. If you are beginning to meditate and haven't read Osho books or practiced Osho meditations we suggest you attend our Saturday group meditations. We meet every Saturday from 2pm to 5pm. The 3 hour session includes one Osho meditation, sharing, celebration and Osho discourse. We will have opportunity to do one of the 600 different Osho meditation techniques in a group. Sunday evening Satsangs are for seasoned meditators and those who have read Osho and love to practice Osho meditations.
Every Saturday Afternoon : Osho Meditations & Celebration
2 pm to 5 pm
101 Ansin Blvd, Hallandale beach, FL 33009
To RSVP to these meetings visit our meet-up group – www.meetup.com/oshoflorida
Sunday Evening Satsangs – Intensive group meditations and Satsang
5 pm to 8 pm
At Osho Bodhisattva Meditation Center, North Miami Beach
For details about the Sunday Satsangs visit this meet-up – www.meetup.com/oshomiami
Weekly Osho Dynamic Meditation every Sunday morning at a different venue (Pole star studio in Hollywood, FL) . Join our Meetup page to get updates.
With Love,
Friends at Osho Bodhisattva Meditation Center.